Automatic

speech

recognition is a discipline of artificial intelligence that can be useful for NGOs.

The technological improvements and new applications in this field are constant.


Automatic speech

recognition

is a discipline of artificial intelligence that aims to allow spoken communication between humans and computers. Its uses and applications are very diverse: in telephone applications-customer service, etc.-; as support for people with disabilities, whether motor, visual or auditory; to generate subtitles for video; transcribe interviews; learn languages...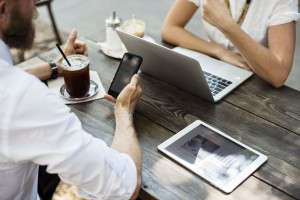 Overcoming the blockage that appears in the process of writing is another of the applications that can have audio transcription technology
explained in the article that we share originally published in
Descript.com
,
a spin-off company that has created a processor of audio texts in his work with the latest technologies to reinvent the production of
audio and video for voice.
Other free options are
software Speechlogger
, which uses Google technologies to move from voice to text; or
Express Scribe
,
professional software that has a free version.