From iWith.org we want to share the last report of 2018 that the Nonprofit Tech for Good organization publishes annually for 4 years.

This is the result of a survey voluntarily filled by thousands of social entities around the world and provides a

global view of the use that the Third Sector makes of technologies

. In this link you can

consult the full report

.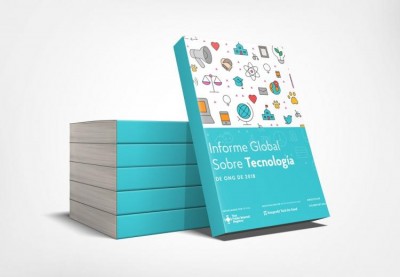 In 2018,
5,352 NGOs from 654 countries
distributed in 6 continents conducted the survey. According to the results obtained,
web and email communications
have become the most powerful online communication tools that NGOs have.
Currently, 92% of NGOs have a website
. Of this percentage, 87% are compatible with mobile media.
· Online fundraising
72% of NGOs accept donations on their web portal and 33% use a personal online fundraising service.
· Social networks
Today, 93% of the world's NGOs have a Facebook page, 77% on Twitter, 56% on LinkedIn and 50% on Instagram. 71% of NGOs agree that social networks are effective for raising funds online and 25% of donors say that social networks are the communication tool that inspires them the most to give.
· Mobile technology
Today, the main mobile applications in the world are social networks and messaging applications, specifically, WhatsApp, Facebook, Messenger and Instagram. Although today only 18% of NGOs use messaging applications to communicate with donors and collaborators.
· Data management and Security
Today, 45% of NGOs use a CRM to track donations and manage communications with donors and collaborators. Of this percentage, 64% use a CRM based on the cloud.
Do you want to participate?
We encourage you to participate in the 2019 survey and therefore, from iWith.org we will inform you!
Survey 2019.